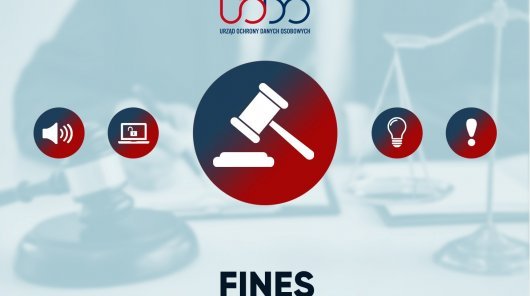 21.12.2022
Audio recording should be conducted only with legal basis
The Voivodeship Administrative Court (hereinafter: The Court) in Warsaw on 28 October 2022* dismissed the complaint of the Capital City of Warsaw lodged against the decision of Polish SA imposing an administrative fine on the Warsaw Centre for Intoxicated Persons.
The Polish SA found a violation of GDPR provisions by the Warsaw Centre for Intoxicated Persons, which consisted in the audio recording in the monitoring system installed in the Centre. As a result, an administrative fine of PLN 10,000 was imposed on the controller.
The controller appealed against this decision to the Voivodeship Administrative Court in Warsaw, which, after considering the case, dismissed the complaint.
The Court in the reasoning of its judgment found it incontrovertible that the Centre processed the personal data of the individuals staying in the Centre to the extent of audio recording through the monitoring system in use.
As the Court pointed out, the rules for the use of monitoring are contained in the Act on Upbringing in Sobriety and Counteracting Alcoholism (Article 42(12) and Article 423(1)).
In addition, these issues are regulated by implementing regulations to this Act.
However, it should be noted that the interpretation of the provisions has its difficulties as provisions in subject were introduced at different time periods. In the opinion of the Court, the recording of the data of persons who are subjected to coercive measures as part of the monitoring should not be done on questionable grounds.
The court shared the SA's view that the legislation does not provide for the possibility of audio recording in this particular case and that the monitoring installation used in isolation rooms and sobering-up rooms in general should only allow for video recording.
In the Court's opinion, the Polish SA correctly argued that any of the prerequisites legalising the processing of personal data provided for in Article 6(1) or Article 9(2)(b) and (c) of the GDPR could not be considered fulfilled in this case. In its reasoning, the Court explained that there are no reasonable grounds to consider the recording of sound in the specified general premises as justified by the concern for the life, health and safety of the persons staying in the facility (the Court confirmed that the recording of sound by the monitoring system is a far-reaching intrusion into privacy, which the legislator did not envisage even in the case of entities performing medical activity).
*Judgment of the Voivodeship Administrative Court in Warsaw of 28 October 2022, ref. no. II SA/Wa 1341/22